Executive Management Team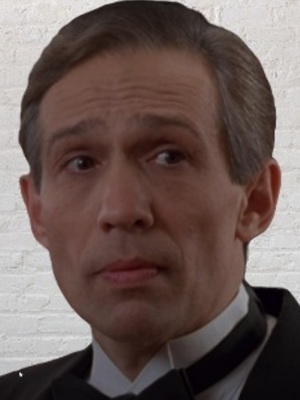 As Department Chief and Head Surgeon of Cardio-Thoracic Medicine at Cook County Memorial Hospital, Doctor Lentz spent 17 years cultivating the groundwork for the Devlin Macgregor of today, supervising 15 clinical trials for candidate formulation RDU-90 (Provasic), the world's first and only cholesterol lowering and LDL inhibiting drug that is proven to have absolutely no side effects. Alec graduated from UNCA Medical School, as well as earning his Juris Doctor degree from The University of The Upper Azores, and is the author of 16 published papers and books, including Best Practices in Tamper-Resistant Test Protocols for Hepatic Failure Assessments. Doctor Lentz' favorite leisure activity is cruising along the lonely and empty winding highways of the Upper Great Lakes region in his 1993 Dodge Viper.
Devlin Macgregor is extraordinarily proud to welcome Doctor Nichols to the executive team . As co-patent holder of Provasic, Charles' impeccable reputation has helped DM secure $140 million in high yield, Ccc- rated , non-callable bridge loans through a partnership with the Chicago Waste Haulers Union, Local 1801 Employee Endowment Fund. Doctor Nichols was also instrumental in navigating Provasic through the long and arduous, but ultimately successful Phase III Federal drug trails, which elevated Devlin Macgregor's corporate reputation on the worldwide field of pharmaceutical research. In his spare time, Charles enjoys volunteering at Chicago Memorial, entertaining patients, and "scaring the kids, all in good fun!" while in his "Frenchy the Clown" character and costume, a tradition of his since 1985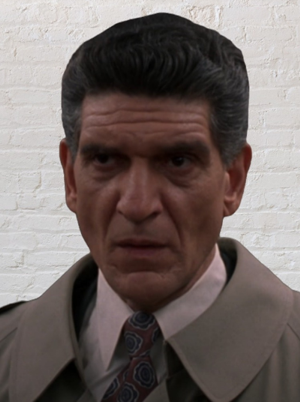 Mr. Sykes is a decorated, 17 year Veteran of the Chicago Police Department. After suffering a devastating loss-of-limb which occurred in the line-of-duty, Frederick was forced into early disability-retirement. Finding himself in a "starting over" position at age 45, he landed a new position as a part-time, overnight security guard at the Devlin Macgregor's Alphonse J. Capone Memorial Research Lab in Chicago. Through his tough street-wits and savvy determination, Mr. Sykes worked his way to the top, where he now serves as head of worldwide security. His duties including ensuring the safety and security of Devlin Macgregor's executives and VIP guests, organizing security for the Devlin Macgregor Annual Junket, and preventing the theft of Devlin Macgregor's Intellectual Property by "any and all means necessary".
VP of Inner City Marketing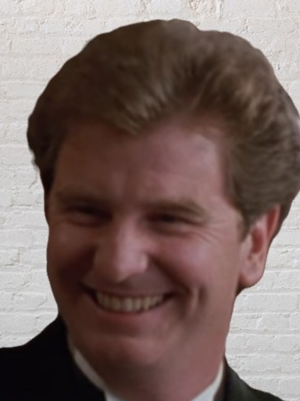 Retiring from the CIA after 21 years to join Devlin Macgregor over a decade ago, Bob has become an immense asset for Devlin Macgregor's future strategic growth plans. Under Mr. Dooley's direction, the Executive-VIP Sales Team has booked  over $1.65 Billion in pre-release order commitments for RDU-90 (Provasic) during last years convention. Bob received the CIA Shining Lights Award in 1992 for his work securing over 1,200 inexpensive, single-engine aircraft for flights between Columbia and Arkansas during his tenure with the CIA.
VP, Alternative Accounting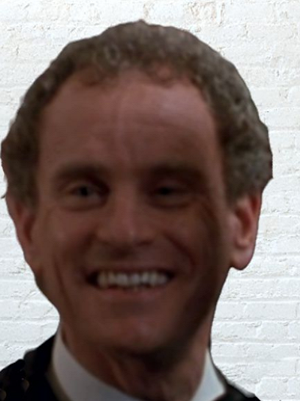 As VP of Non-GAAP Accounting, Mr. Clark has been a key driver in the success of Provasic during the Phase III trials of RDU-90 and subsequent Provasic launch. Additionally, Willis developed a screening protocol to identify fraudulent activity during clinical trials, where he was able to preemptively identify at least 8 "patient saboteurs" between 2011 and 2019. Additionally, he was responsible for over 100 high profile VIP attendee's at the 2020 Devlin Macgregor Annual Junket, with absolutely no cost to their respective hospital or organization.
A native of the Netherlands and self-described "dark wizard" at computers and technology since the age of 3, Mr. Klootzak has been an critical element to our 21st century foundation. Boze's worldwide reputation in physical and emotional firewall penetration has greatly advanced DM's market position and standing in the pharmaceutical and life sciences sphere. As a graduate of The Jezelf Neuken Institute , he successfully reverse engineered multiple applications and apps of several of Devlin Macgregor's largest competitors, leaping us years forward in technology development.
Official Devlin Macgregor Swag