Case of Sabotage and Industrial Espionage
In December 2020, Frederick Sykes, head of worldwide security at Devlin Macgregor uncovered an industrial espionage campaign and concerted effort to sabotage Devlin Macgregor and it's flagship product Provasic.  In the clearly sophisticated and well funded campaign, approximately 400 slide bio-samples were stolen and replaced with bogus slides, that after laboratory analysis, show they all came from the SAME person. This devious act shows that the perpetrators goal was to portent that Devlin Macgregor knowingly was engaged in fraudulent medical drug trial tampering or some kind of coverup.
 Hospital Test Lab Director Dr. Kathy Wahlund, 59 and Emergency Room Physician Dr. Anne Eastman, 51,  both employed at Cook County Hospital have provided extensive cooperation in the investigations of the burglarized test-results and subsequent fraud involving the swapping of hundreds of samples with those of the same person, that led to the arrest of Cook County Hospital Maintenance worker Desmondo Jose Ruiz, 54 of Naperville, Illinois. An employee ID card was found at the scene belonging to Ruiz, who normally does not have access to the lab where the crime occurred.  
The suspects also inflicted over $3 million dollars damage to the "B Wing" lab and adjacent office annex on the sixth floor by leaving multiple Bunsen Burners lit over the weekend, which caused the lab to singe to ashes. Coupled with the unmonitored deployment of the fire suppression system, the damage is absolutely shocking.  We believe this act was done in panic to "cover their tracks", so to speak.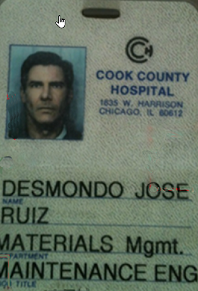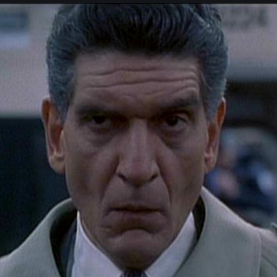 Case of Sabotage and Industrial Espionage